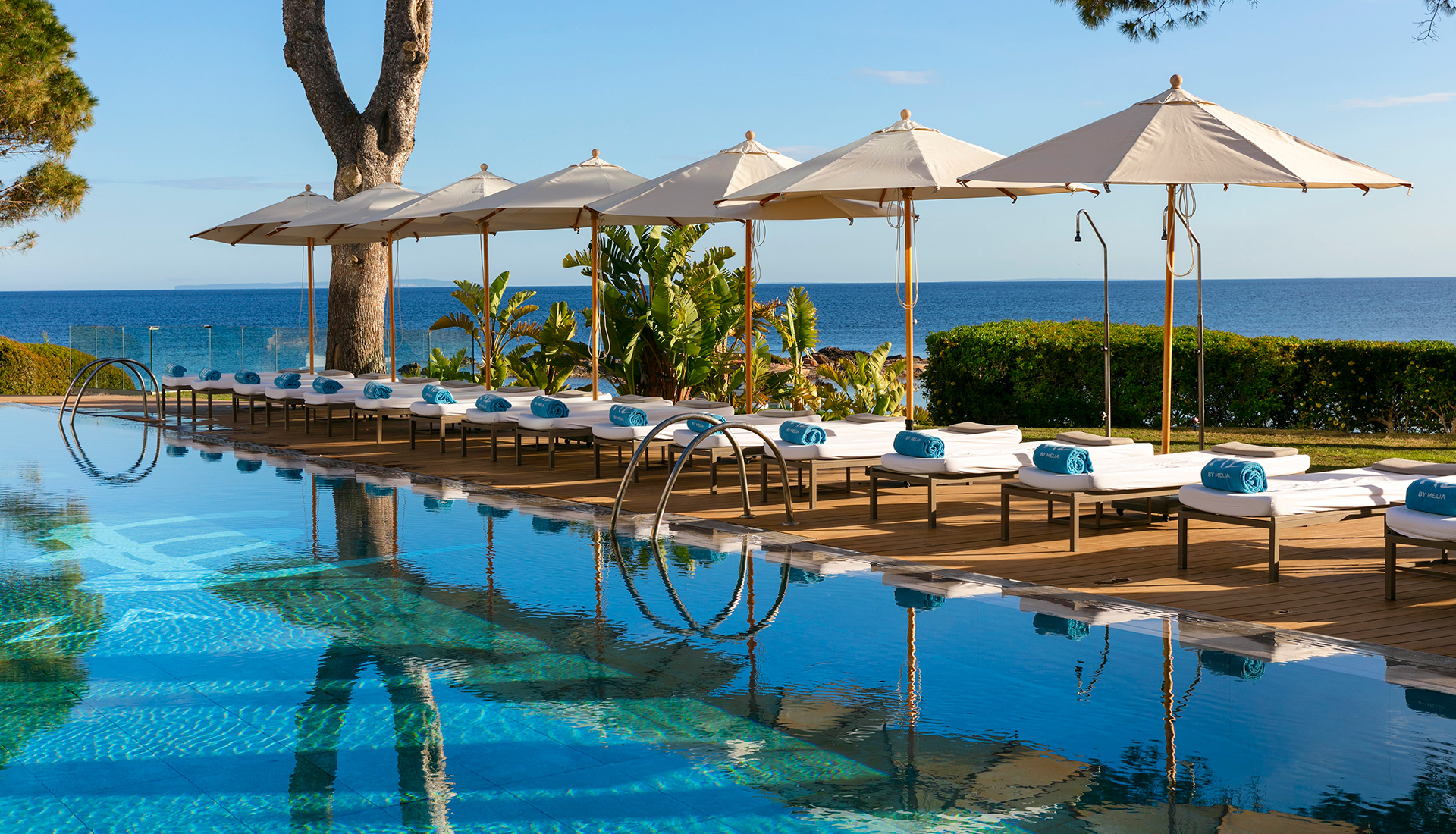 A UNIQUE EXPERIENCE FAR BEYOND ACCOMMODATION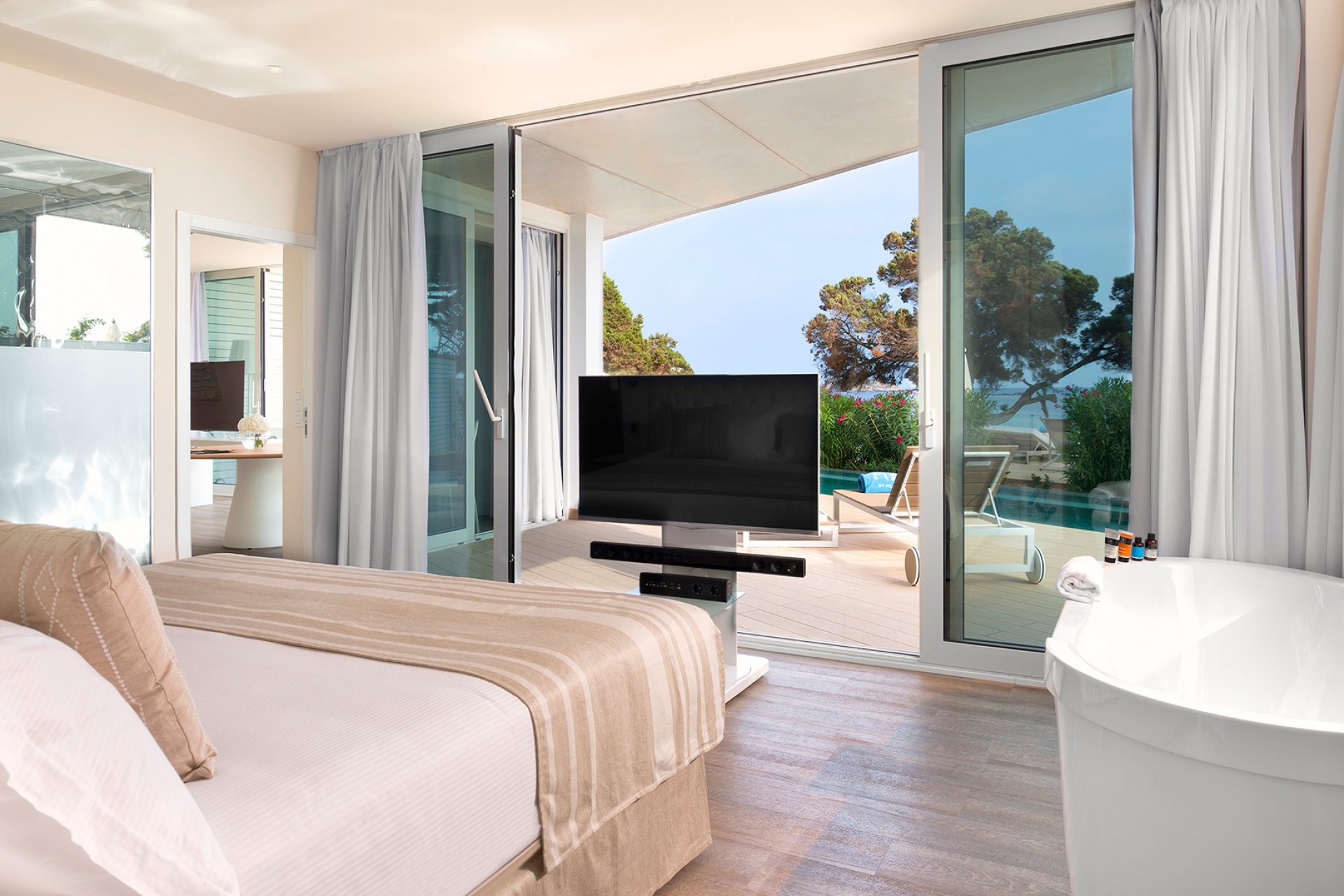 A UNIQUE EXPERIENCE FAR BEYOND ACCOMMODATION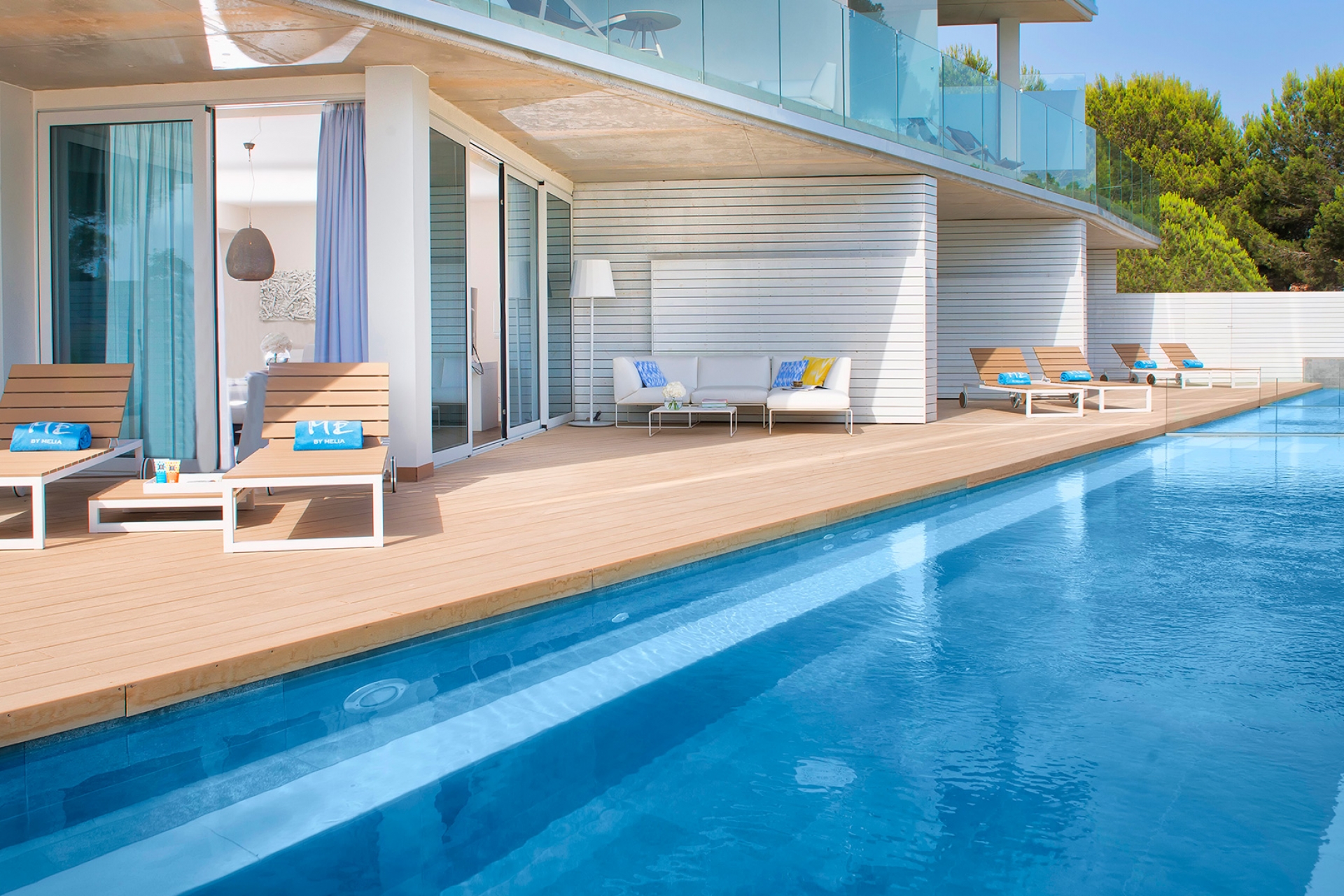 A UNIQUE EXPERIENCE FAR BEYOND ACCOMMODATION
ME Ibiza
Urbanización S\'Argamassa
07840, Santa Eulalia del Río
PHONE: 971 330051
FAX: 971 330076
meibiza@melia.com

ME Ibiza is a sophisticated beachside retreat at the heart of the Mediterranean's undisputed capital of exclusivity and international glamour. This is where sophistication blends with boho, where local culture welcomes travellers from far and wide, and where the music beats to your own individual relaxing rhythm. Nestled in a secluded bay with direct yacht access, this luxury hotel enjoys an almost private feel, perfect for those seeking both relaxation and play. With 176 bedrooms and 29 deluxe suites showcasing a minimalist, Ibiza inspired décor, ME Ibiza presents a truly indulgent experience for the modern traveller. Take down a comforting massage or a range of other treatments at the soothing wellness center by Codage up on the rooftop, where your relaxation will be enhanced by the stunning 360º views.
ME Ibiza presents an array of exclusive pools, adapting to the preferences of almost any traveller. The Rooftop provides a VIP adults only experience with dazzling views accompanied by an infinity style pool and Bali beds. The main pool, located in the ground floor pool presents a vibrant environment with smooth daily DJ chill sessions (only available from 12 years old), Balinese beds and a poolside menu. Younger guests can enjoy the children's pool located next to our Kids Club.
A complete dining experience in the most stylish surroundings, bringing you a real sensory experience. From our spectacular breakfast buffet with amazing views of the bay to the best Italian flavors at Bianco Mare, restaurant located in the ground floor next to pool, which has a stone oven where a Pizzaiolo cooks the best Pizzas for you and where an array of healthy menus with options for any nutritional need are the perfect added value for your healthy moments.
And to surprise you with the most innovative culinary techniques, Radio Rooftop Bar & Restaurant. Enjoy our attractive choice of starters to share and enjoy with your friends as well as delicate meat, fine fish and fresh seafood combined with an unforgettable panoramic views.